Corporate Social Responsibility
Watan Group directly contribute to the longer term sustainability of Afghanistan through our corporate social responsibility policies. We have our own outreach programmes to support and develop capacity within communities and support local initiatives. These include:

• Funding and building of wells
• Providing computers and internet to schools free of charge
• Supporting local youth and education programmes
• Providing food, clothing and blankets to refugee camps
• Supporting health awareness initiatives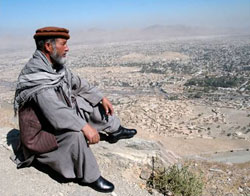 We believe that terrorist recruitment and drug production in Afghanistan can only be diminished if legitimate employment opportunities are created on a large scale. The Watan Group places employee welfare at the top of its agenda ensuring families as well as individuals are looked after. Many of our national employees support large families and are often the only wage earner. In the event of an employee being incapacitated through work, Watan Group ensures that all employee families are looked after and supported.
Through its various companies, the Watan Group seeks to provide jobs right across Afghanistan and has worked on a number of developmental projects to improve the lives of Afghan people. Through professional development, watan seeks to provide employees with continuous training to ensure they improve their future employment prospects, either with Watan or elsewhere.